WATCH THE VIDEO ABOVE ABOUT SURPLUS FUNDS TO AVOID GETTING SCAMMED!
WATCH THE VIDEO BELOW ABOUT COMMON FAQS -
---
Is This Legal?
Yes, it is legal. There is a similar program for sale that deals specifically with tax sale foreclosures - surplus funds and deed acquisition - that uses an entirely different method and our system is far more 'bullet proof'. There are differences from State to State but all of our documentation is designed to work within the guidelines of the most stringent State.
With regard to the hybrid program and hybrid network: because we work through the Bankruptcy Court and/or the IRS to collect overages and unclaimed estate monies, this is Federal, so there is no State statute that regulates how you do this.
Regarding the deed flip, and the zero competition auction program: because this is pre-foreclosure and at auction based, there is no regulation that effects the legality of using this system.
---
What Kind of Money Can I Expect to Make? How Fast? Expenses?
This is NOT a 'get rich quick' system. However, if you work it hard, you can make a very good income. We are not trying to 'skirt' around the question, but we don't know your motivation or your work ethic. So, here are some figures that should help figure out what kind of money you could make. For the sake of argument, let's assume that you are going to start out as a 'researcher' with the traditional surplus funds and estates ebook system:
1. The average overage or surplus funds and/or estate monies file amount in our experience, taking out small overages under $10K, is $20K. There are a lot of files over $20,000.
2. On Surplus Funds and Estates we pay 10-15% of the gross monies retrieved, as a researcher fee for folks that send us full, complete files, a break down of who is owed, and contact info(if you want to make the 15%) on the individuals/entities owed the money (remember they are not criminals, they are not hiding). We will then hire the attorney as needed, pay them out, and strike the deal. When everything is in order, and the court has paid us, you will receive your check. At 10% of gross, with you going after a min. of a $10K deal(average is closer to $25K for overages and $35K for estates), you're looking at $2,500 per deal (at $25K average). If you confirm that you have the correct person, that percentage goes to 15% of the gross. However, that usually takes at least committing to a subscription based skip trace program. ALL PERCENTAGES ARE ON GROSS AMOUNT HELD BY THE COURT - NOT SOME 'PHANTOM NET' NUMBER THAT COULD BE MADE UP.
3. On the Deed Flip and the Redemption books, we partner up and give you a cut of the net profit!
4. With the correct address and phone number, we will strike a deal with worst case 80% of the folks we reach. You can easily find us 5 deals per week. At first, it will probably take you an hour per file. Eventually, with experience, you can get that down to 1/2 hour per file. We'll be able to find about 15% of the people. As a result, we will put 80% of 15% or 12% on average, under contract. As long as you have done your research correctly, they will close out.
4. Your expenses? With the surplus funds and estates ebook, you have to get the list - which, even using our resources, can take a week or two - and will have to pay for copies. Usually, your first list - which will keep you busy for some time - will cost you $20-$50. You have to open the physical file and make copies of certain documents from each file. So you will have to spend a few dollars per file. Of course, you will have parking costs at the court house. There is no necessary licensing cost, incorporation, etc. - unless of course you want to get incorporated for tax reasons. That can be put off until you get your 'feet wet'. You can send the file into us via email, snail mail or fax.
5. On the deed flip or the redemption books, you're looking at simply going through the info at the court or the sheriff's office (parking).
6. How long before you get paid? For Surplus funds and estates, in most States, we can strike a deal with the rightful claimant or heir 8-12 weeks from when we get the file, if you provide correct contact info. It can be a few months if you do not provide contact information. In States where a high percentage of the population is of a more transient nature, that time period can be longer.
7. For the hybrid program, the bankruptcy court will actually collect the monies held, using their attorneys, and pay you 25% just for telling them where the monies are. This is also usually a 3 month period before you start getting paid.
8. For deed flip, if you work properties set to foreclose soon, add a 2 weeks to 2 months to the scheduled foreclosure date.
Do the math here. If you work only 5 surplus funds/estates deals per week, and just send 5 files with required doc's into us(2.5-5 hours work), you could be seeing 3 checks a month starting in a few months. However, you can't just send in 5-10 files and expect to get paid. This is statistics. You have to send in 20 files to start seeing pay, because it's 'Murphy's Law' - with a 12% conversion rate, there's a good chance you won't start making money until 20 have been turned in. AND you need to consistently send in files. 20 hours a month, to get over $300/hour - worst case - is worth it.
For deed flip and zero competition auction, just one deal per month can turn into tens of thousand of dollars per month!
---
How Does Surplus Funds Riches Compare to
Other Programs?
---
How is this Program Different from Judgment Recovery?
We think judgment recovery can be an incredibly rewarding and lucrative pursuit. HOWEVER, we deal with monies that have already been collected, and don't have to go after folks to get paid. We call people who are going to be making money, not owing it!
---
Can I Do This Program From Home?
Yes & No. Regardless of how you choose to run this - as a business or as a researcher - you are going to have to spend some time in the local county court house if you are going after surplus funds or estate monies, or if you are going after deed flips.. The reason is that you HAVE to review the physical file. We teach you how to do this easily and quickly, but you still have to get your hands on the file. PLEASE WATCH THE VIDEO ABOVE FOR A BETTER UNDERSTANDING OF WHY YOU CAN'T DO THIS COMPLETELY FROM HOME.
HOWEVER, YOU CAN DO WORK FROM HOME PRODUCTS, AND HYBRID/HYBRID NETWORK FROM HOME!
---
I Would like to partner up with surplus funds riches .com, and then pay my course cost out of commissions. Can I do that?
No. Three reasons:
1. You have to have skin in the game. If you hit a minor obstacle and don't have money into the program, history has taught us that you will not 'push on'.
2. The support system, which is email support included in the price of the system, costs us money to run and maintain. The system price covers that.
3. It is not fair to the folks that have paid for the system.
We Increase the Cost every 4-6 Months.
---
Are There a Lot of Folks Doing This?
NO. This is still very fertile ground. We are the only ones that have the hybrid program, and because we started it and have a password protected list of counties being worked, no one else will be able to launch a similar program with giving folks a system that will only waste their time.
We are the only folks that combine mortgage overage retrieval, tax sale retrieval, and unclaimed estates aka probate retrieval into one ebook - 3 streams of income instead of just one.
Deed flips - especially the way that we do them, and because we're not just going after tax sale property, are wide open.
---
Number of U.S. Counties by State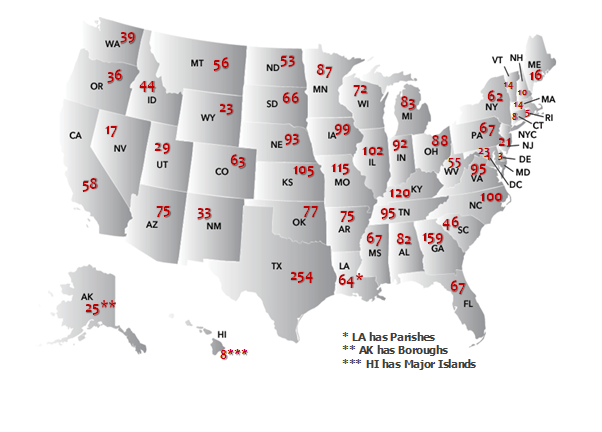 $how Me The Money!! - $urplus Lists Below!!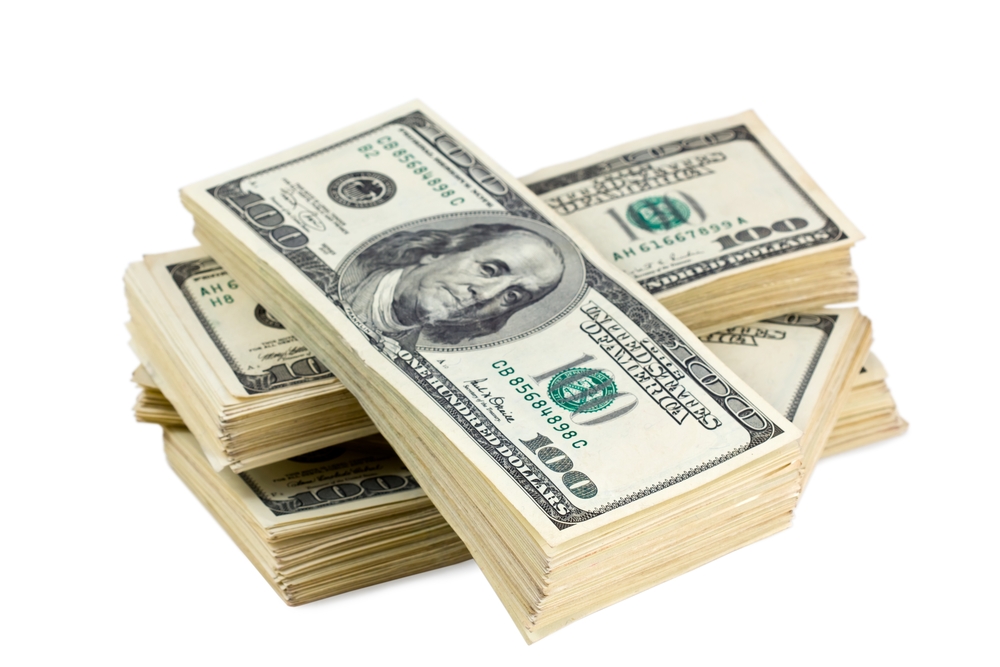 Look at these Overages below from Counties in the US. This is just a small sample from a few counties, Imagine how much MONEY there is when you factor in that there is over 3,000 Counties in the United States!
---
This Sounds Too Good To Be True? - Show Me the Money!
See Actual Checks We Collected!
Click on the checks to make image larger






---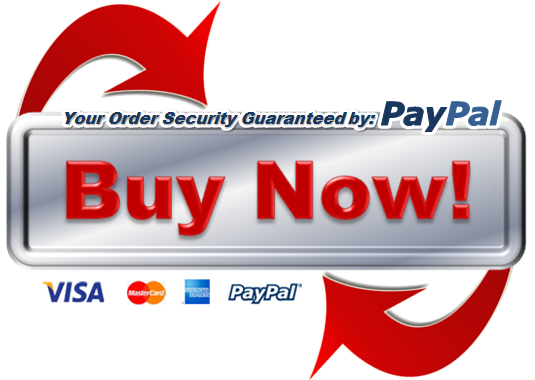 One Time Payment; $0 Monthly, Nonrecurring
We Reserve the right to Raise the Price of any program at any time. We will not honor any price except the one that is listed on the buy now page at the time of your purchase.
WE RAISE PRICES ON INDIVIDUAL &/OR BUNDLED EBOOKS OFTEN. WE DO NOT GUARANTEE THE PRICE FOR EXTENDED PERIODS - THE PRICE YOU SEE ON THE BUY NOW PAGE IS THE PRICE YOU PAY.
Privacy - We consider your privacy important. No info will be sold, traded, or given to any entity.
Security Policy - We use Paypal to keep your order information secure. We have established a Secure Shopping Guarantee for every transaction that you make with www.surplusfundsriches.com, and via our re-direction sites: newhouseforless.com/buynow.htm and the-results-team.com/buynow.htm . Should any unauthorized charges appear on your credit card as a result of shopping with any of these three sites, you must notify your credit card provider in accordance with its reporting rules and procedures. We will cover the liability of purchases made through this web site only if the unauthorized use of your credit card resulted through no fault of your own. If your bank holds you responsible for fraudulent charges, we will cover your liability up to $50.00.
Like our Facebook Page and Follow us on Twitter!
Stay up to date on how we are putting Deals together and Making Money!
---
Is There Some Kinds of Guarantee? Terms/Conditions?
---
Shawn is Available for Pre-Buy Questions!!
9AM to 1PM Eastern Standard Time, Mon – Fri @ 704-791-9398 Cell Phone
You can also email Shawn at admin@surplusfundsriches.com
THIS IS FOR PRE-BUY QUESTIONS ONLY.
IF YOU'RE LOOKING FOR SUPPORT, GO HERE - http://www.surplusfundsriches.com/support.htm
*Earnings Disclaimer:
We have no idea what your work ethic is, how well you follow directions, or your intelligence level. The averages we give are our own experiences. We do not, and would never guarantee a set income amount or that you'll make money at all. Sorry, but there are too many 'info junkies' out there that buy programs and never apply them or don't make a real effort. Also, this is not a get rich quick program. Further, we don't know what the average file will be in your County. Averages are from our experience, Nationally.
We're trying to create an 'army' of disciplined, hard working folks that want to make money and are willing to apply themselves.